Biogelateria shows his new ice-cream Fiordiriso!
Without milk, eggs and saccharose is VeganOk and also suitable for diabetic people because it has only fruit sugar.
Fiordiriso and also all their ice-cream are gluten-free and biological certify.
The rise milk give at Fiordaliso Ice-cream a pleasant-tasting with a fresh scent like a sorbet.
Try it at Biogelateria in Rivoli via Stura 20, near Torino.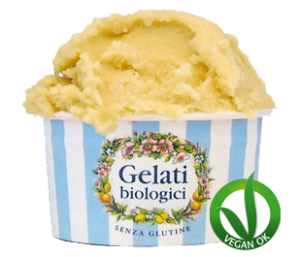 www.biogelateria.it